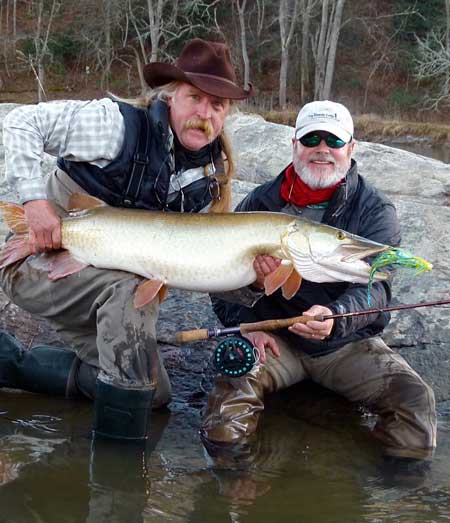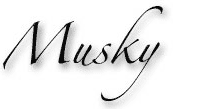 Muskellunge are the largest member of the Pike family and are native to this area. The "Mighty Musky" is by all means the fish of 10,000 casts but well worth it once you have finally hooked into one! This incredible game fish of the North inhabits three of our local big rivers: the New, Nolichucky and French Broad. ECO is well equipped to guide you on a hunt for Musky with either conventional tackle or flyfishing gear. For many anglers, Musky hunting is the most addictive and rewarding type of fishing found!
New River
The New is well known for its incredible Smallmouth bass and Musky fishing from its headwaters in North Carolina to its destination in West Virginia. We float and wade sections in NC and VA and have private accesses in both states. ECO is proud to guide on this beautiful river, which is recognized as one of the country's "National Wild and Scenic Rivers." Whether it's a day float or an overnight trip, you're sure to be inspired by this river's beauty and incredible fishing.
Nolichucky River
The "Chucky," in TN and NC has proven to be a fantastic fishery time and time again. During a day's float you will have opportunities at Smallmouth bass, Spotted bass, Rock bass and Muskellunge. Several times a year, the Tennessee Wildlife Resource Agency (TWRA) releases monster Rainbows, which are great fly rod or light spinning rod targets. The Chucky is an awesome river for those who like to add the thrill of light rapids to their fishing adventure.
French Broad River
The French Broad is the largest and most productive smallmouth bass and musky river in North Carolina. With mild to wild water, it has all types of scenic floats- including a smallmouth section that floats through the whitewater section of the river to increase the fun and adventure. The river travels north from Ashville area up through scenic Hot Springs and beyond. There is no other opportunity that we offer than as many species to be caught either including Fresh Water Drum, Walleyes and Sauger as well.
Book a Musky fishing trip now…
Click here for a list of additional gear you might want to bring along…