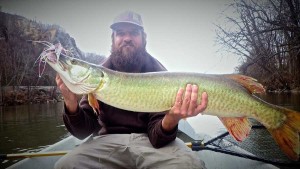 Matt Cook grew up flyfishing for Largemouth and Peacock Bass in Florida. Being a well travelled man, his journey's have taken him through 6 of the 7 continents and to all 50 U.S. states. During his travels he got to fish in the Virgin Islands, Peru and Alaska. After his extensive travels he moved to Boone and immediately took to the mountain streams and rivers. His intense knowledge base of the local waters has brought Matt to ECO where he has been guiding since 2003. Matt graduated from App State with a double major in Recreation Management and Anthropology.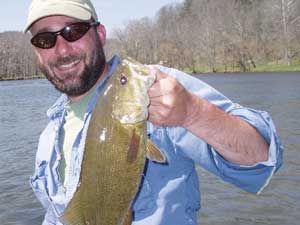 Owen Edwards: After moving to Boone in 1990 to pursue an Outdoor Recreation degree at Appalachian State University, Owen, an avid backpacker, began to explore the watersheds in the area with a fly rod. Owen quickly became "hooked" on the small streams and the tailraces that the southern Appalachians offer. Working with ASU's Outdoor Programs as a trip leader while in school furthered Owen's interest in the backcountry of the area. After school, Owen found it impossible to leave the trout that he had not yet caught and made Boone his home. He now splits his time between guiding, backpacking and fly tying. In the off-season he often takes trips to exotic locations. He's traveled to Hawaii, Puerto Rico, Jamaica, St Croix, St. Thomas and the Keys in order to add exotic species to his life list of fresh and saltwater gamefish.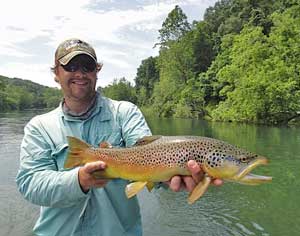 Connor Honea, originally from Georgia, spent his youth traveling around America. During his travels with his stepfather, a traveling Rep for guns and outdoor apparel, Connor was home-schooled and his lessons were often and only interrupted by hunting and fishing nationwide. Now that he has settled in the High Country, he spends every moment possible on the river. Connor has been guiding our local waters since 2007. While guiding a trip you will never find "Rooster" without a smile on his face and a contagious laugh to follow no matter whether the weather and fishing are fine or fair.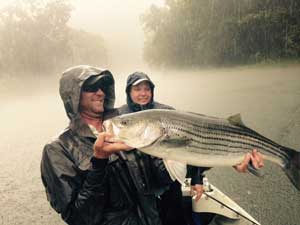 Dave Pressly is a NC native and has spent a life of chasing fish from NC to Alaska and back.  After several seasons guiding in Alaska he came back to settle his guiding career in the NC mountains years ago.  Dave has a keen sense of being what we guides call "Fishy".  This skill, his warm personality, and his great willingness to teach others his well-earned flyfishing talents has brought Dave to being a fine ECO guide. His intense passion for getting you to catch your next fish is one thing that separates him from his competion. A true outdoorsman, Dave has chosen to spend his time teaching and guiding fly fishing here in the High Country.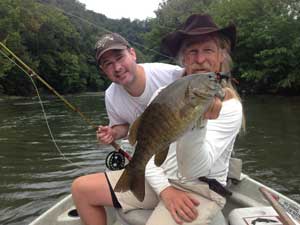 Judson Conway
, owner of Elk Creek Outfitters, received a degree in outdoor recreation from Appalachian State University. He is an FFF certified casting instructor, a certified EMT, is a member of the ClackaCraft Prostaff, and has been professionally guiding flyfishing since 1991.
Following his passion of flyfishing, Judson has guided in Alaska, Chile, Montana, Wyoming, the Bahamas and the Florida Keys. He has spent most of his time guiding in the Southern Appalachians of NC, TN and VA.
Judson's excitement in teaching the art of flyfishing and putting his clients on fish makes each day on the water another opportunity for him to become a memory maker.